Sharp-minded marketers are on duty to market your web3 financial and crypto projects. Our web 3.0 marketing services enable companies to reach a new audience easily. Using our expertise in web3 marketing strategies. Envision Square can help your business excel.
Envision Square
We Are The Leading Web3 Marketing Agency

With the help of our Web3 SEO team, you will develop a customized strategy to meet your business objectives and budget. Assisting you in achieving your objectives is our goal. Envision Square would be more than happy to assist you in developing your Web3 project by providing you with world-class Web3 SEO services.
Get a Free Web3 Marketing Proposal
       A strategic Web3 marketing consultation call with an industry leader
Top Rated Web3 Marketing Services


Using popular social networks such as Facebook, Instagram, Reddit, Telegram, LinkedIn, and Twitter, Envision Square advertises your business' product or service to attract new clients.
Using Twitter, Facebook, Instagram, and Discord, Web3 Marketing engages influencers and converts them into customers for your business. As a result, your business will grow.
The press release websites we have access to include Yahoo Finance, MarketWatch, and many other trusted sources of accurate news and information about your business for you to build positive awareness about your business in the Web3 environment.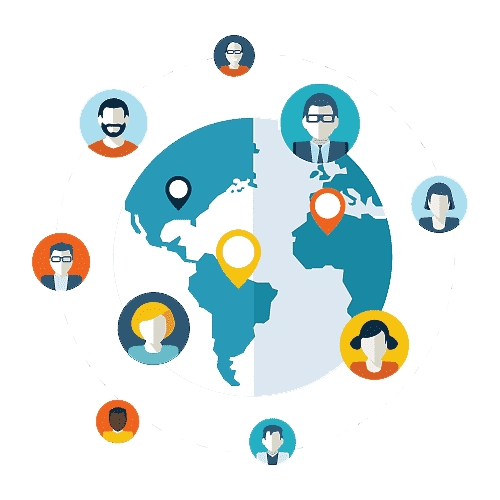 Reaching Web3 communities is one of our successful marketing strategies. By employing different tactics, Envision Square can popularize your business through platforms such as Telegram to reach a larger audience.
We at Envision Square have a highly qualified team of content writers who specialize in producing business-specific content published on top online blogging platforms like Blogspot to get your business brand noticed and to promote your marketing efforts among the masses.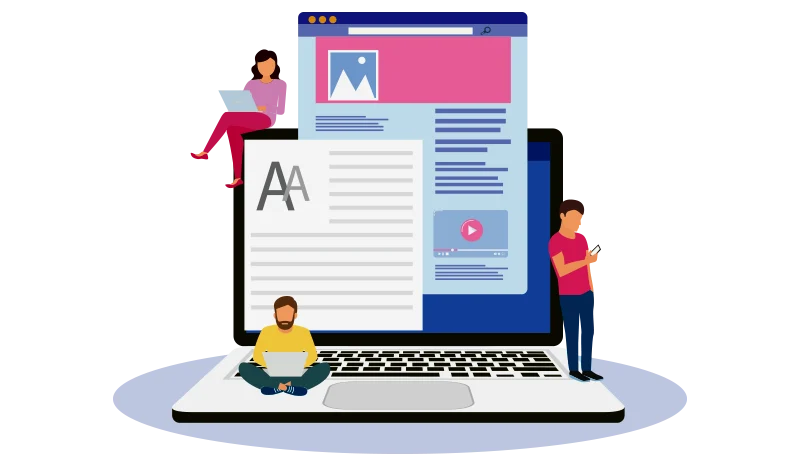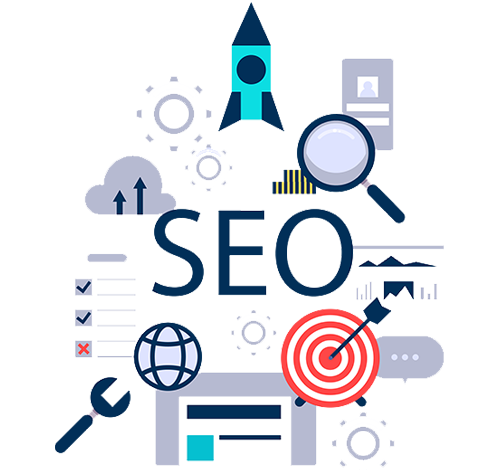 Make your campaign perform better by hiring our best consultants. Learn about the different go-to-market strategies, road maps, and community growth strategies that Web3 has developed and the launch plans.
A Web3 SEO Agency that gets more traffic, more signups, more revenue. Our Web3 strategy includes On-page and off-page SEO techniques that help you rank higher on Google.
By hiring a Web3 design agency, Envision Square, you can increase campaign conversions and differentiate your campaign from the crowd. It is possible to design UI/UX for Web3, design websites for Web3, build branding for Web3, and create explainer videos for Web3.
The founder of a project is the most vocal Shiller; Frank of DeGods is one such example. Despite this, some founders can become swept away by the flurry of messages they receive from their potential investors. With our team of professionals, all the noise is filtering out from your voice, allowing you to give attention to your product and take care of your social media engagement at the same time.
Due to our strategic placement on crypto-native platforms like Reddit, Brave, and Coingecko, our ads deliver ROIs that beat benchmarks by four times. We have paid ad experts who are always aware of keyword trends and master at A/B testing.
Do you need funding? There have been dozens of pitch decks that we have created for the best crypto projects, from the days of the degen era to today's bear market. It is more beneficial to floor investors with flawless pitch decks rather than editing them down after receiving investor feedback. This will increase your chances of securing funding.
By registering with Envision Square, you'll get access to a list of 25+ Web3-centric VC houses looking to raise funds for your company. As a result, we can help you prepare for your Series A round strategically so that you can take advantage of crucial details.
White Paper & Tokenomics Audit

It is directly related to the success of your project whether or not your whitepaper could explain the research behind your project and provide a real-world example. As a DEX/CEX owner, your tokenomics emission must be fair to attract retail investors when you get listed on these exchanges.
Have you ever had a bad experience working with an agency? Are you considering building an internal team but need help determining where to begin? To manage advanced marketing planning, consulting, and execution, we have a part-time crypto CMO. Develop the best team in 3 months and become independent.
DEXs and CEXs are a crucial part of the launchpad and DEX ecosystem, but getting listed on them requires great effort, documentation, support, and effective marketing. Our expertise of over 148+ IDOs has enabled us to become the go-to experts in helping come up with massive success stories for upcoming offerings.
A Web3.0 Marketing Agency with a winning strategy

* Please ensure to select your local time zone while you book the meeting.
Define Primary Objectives

Our professional marketing experts create result-driven marketing campaigns within a set time frame within which you can achieve your marketing objectives.
Based on your business objectives, Envision Square Web3.0 specialists create a customized combination of organic and paid marketing tailored to match your requirements.
Creative Brand Guidelines

In order to achieve your vision, our goal is to help you reach your target audience with the greatest creativity, while still staying true to your brand identity.
Our content dashboards convert complex technology features into compelling user benefits, which are then curated for your approval at your discretion.
In addition to creating Web3 content, we will create a distribution plan synchronized with the upcoming changes to your product and community.
Our Web3 digital marketing strategy incorporates real-time KPIs and campaign reports for measuring success.
What makes an Award-winning Web3 Digital Marketing Agency?

Teams that brings success
to your door

As a marketing expert, we want to ensure your brand is promoted and brought to the attention of your potential customers so that you can increase sales, contribute to profitability, and create a demand for your project. Our company that specializes in providing the best web3 marketing strategy for your decentralized and Web3-based crypto and NFT projects, Envision Square, is this industry's top-rated Web3 marketing agency with a proven track record of delivering results. 
In terms of our marketing strategy, we are unique because we offer a comprehensive approach from the onset through the end. Therefore, we are well-versed in influencer marketing, paid advertising, and community marketing. With our Web3 Marketing Services, we can take you to your targets, pulling in larger traction and attention for you to reach your goals. Contact us today, and let us take you there.
Get the latest in Web3 Digital Marketing

There are several tips and tricks that can help you build a Web3.0 community, as well as examples of 
the best example web3.0 marketing campaigns that you can use. A collection of more than 350 successful
Web3 brands has been compiled by the same team that has brought you this collection.
It was in the late 1990s that the first version of the internet became available to the world for the first time. A very evocative representation of how an HTML-only website would load in the contemporary world with gray buttons, simple fonts, generic images, and blue hyperlinks.
After 2005, the company transitioned from Web 1 to Web 2, where customers could access materials like never before via blogs, wikis, and, eventually, through social media platforms.
As the digital age continues to advance, a new internet era has come into being, also known as web 3.
As the world wide web moves forward, Internet 3.0 – or Web 3.0 – will incorporate concepts such as blockchains, decentralization, and token-based economics into its architecture.
A concept that limits access to user data increases the accountability of content creators, and gives consumers more control in digital marketing is already transforming the digital marketing landscape.
Web3 brands, by implementing innovative and creative marketing strategies, can reach and engage an even larger audience and build strong communities by being more transparent about the collection and use of consumer data at web3.
Web3 Marketing Strategies That Work

Web3 is a technology with no intermediaries, data thefts, security risks, and no need for external authorizations from any third parties.
With the help of a firm dedicated to web3 marketing, you can incorporate web3 marketing strategies into projects to fully exploit the core advantages of web3 along with a powerful marketing strategy.
Our web3 strategists at Envision Square have taken a unique approach to ensure that all your set goals are met quickly and efficiently, from building and engaging a strong community around your project to collaborating with popular web3 influencers
Web3 Marketing - Our Approach

Awareness 
At the awareness stage, brands rely on us to convey their message, share their mission, and create a connection with audiences by:
Launching with excitement

Defining the mission and vision of the brand 

Let's take a look at what makes projects and communities stand out
Consideration
During the consideration stage, we focus on setting high standards to build the foundation for a highly recognizable brand name. This is done by examining the following points:
It is essential to hype up the benefits they will receive to attract holders.  

Using Twitter Spaces discussions as a way for your community to discuss topics that are relevant to them

 

Conversion

The conversion phase occurs when your projects are successfully oversubscribed / you mint out:

It has become clear over the last few years that distribution is the most critical aspect of the IDO/mint process; the more people that know about your project with specific details, the greater your chances of success.

 

Members of the loyal community can be offered different roles and benefit from exclusivity to increase conversions from the members who are currently aware of and considering the brand.
Build community 
 Loyalty is the key to building a lasting community:
A successful launch will lead to a sky-high price for the floor/token of your project, but it is the holy grail for most projects in the early days. During this process, you must continue building awareness about your roadmap to prevent the community from cashing in on your project.
Make Your Web3 Project Stand Out

The innovation advantages of Web3 projects must be demonstrated to investors and users at a very early stage of development to gain their support. We are dedicated to helping attract attention to projects, convert them into actual adoptions, and increase engagement with their target audiences.
To ensure the success of every project, our team tests, refines, optimizes, and keeps up with the latest Web3 marketing trends.
Our Web3 Marketing Experts, At Your Service

We have a team of talented people who design fantastic web3 products and market them actively. Besides helping you expand your user base, we also connect you with a global community of web3 enthusiasts.

Frequently Asked Questions