SEO Consultant in Dubai
Envision Square

SEO consultants are always available to answer questions related to any SEO-related digital project. Would you like to hire an SEO Consultant in Dubai? To ensure your website is positioned on Google, Envision Square will analyze your website from beginning to end, use a working method with proven results, and monitor your website continuously!
What is the importance of working with an SEO consultant?
There is a direct relationship between a well-optimized website and a well-positioned brand for search engines. SEO consultants specialize in making websites perform better in search engine results by matching a site that offers products or services with users searching online for those products or services and by positioning the website so that it appears high in search engine results when people look for those goods or services. 
A search engine optimization consultant makes the match by improving the page's search engine ranking. Keeping in mind that a website's success is primarily determined by how well it is optimized and positioned in search engines can be beneficial.
When you work with Envision Square, you have access to top-of-the-line SEO consultants who will serve you in the best way possible to make the SEO tactics work for you and show results.
Ask for your Free SEO Analysis!
Know What We Can Do For You
What is an SEO Consultant?
SEO consultants are digital marketing experts responsible for ensuring that a given website appears high in search results for certain keywords. To accomplish this, you'll need a deep understanding of both search engines and websites and align your objectives with those of the brands and companies that want to be listed.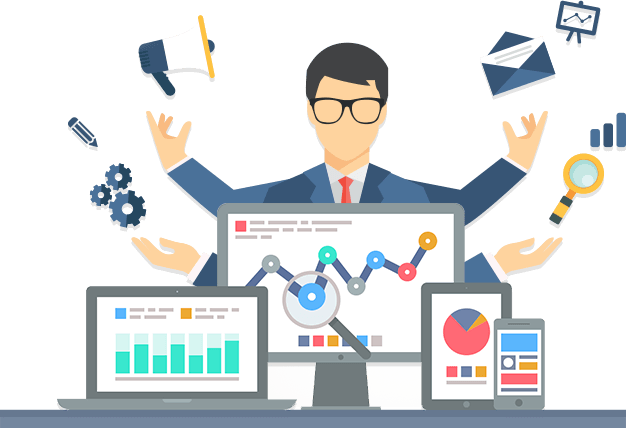 What does an SEO Consultant do?
SEO Consultants perform several processes during two phases of their work. On-Page analysis - internal optimization - is the first step. The SEO Consultant will review the page's content and relevance and determine if it meets all the technical criteria required to achieve a good ranking in the search engines. During this phase, the Consultant will also identify if the technical criteria are met. It will evaluate data such as source code, tags, meta-tags, image optimization, keywords, and URL optimization for this purpose. Off-Page optimization is performed in the second phase. Link quantity and relevance are identified in this process step for the site in question. The authority of these sites will play an important role here. SEO consulting processes rely heavily on link optimization strategies. Additionally, you should check whether a website adheres to search engine guidelines such as Google, Yahoo, and Bing, which helps their robots index their content and improve organic traffic - which is what SEO is all about.
How to choose an SEO Consultant?
An SEO consultant's experience in the market is essential, but practices to achieve results are equally important. Google recommends using white-hat SEO techniques. Search engines may remove a radar mark from the search results when you use black-hat practices. You should also consider the success stories of an SEO agency and the team of experts it counts from a variety of fields pertaining to SEO, such as technical, strategic, and content marketing, when looking for an SEO agency.
Analyzing the market and identifying competitors
Performing a technical audit
Analyzing performance
Planned Strategy
Improvements in technical aspects
Creating content
Building links
Business Intelligence & Performance Management
UX (User Experience)

Visit our Online SEO Consulting page for more information about "SEO Consulting."

Depending on your needs and budget, an SEO consultant can be hired in a variety of ways:
Hourly
Working part-time
An external consultant is working full-time for your company.